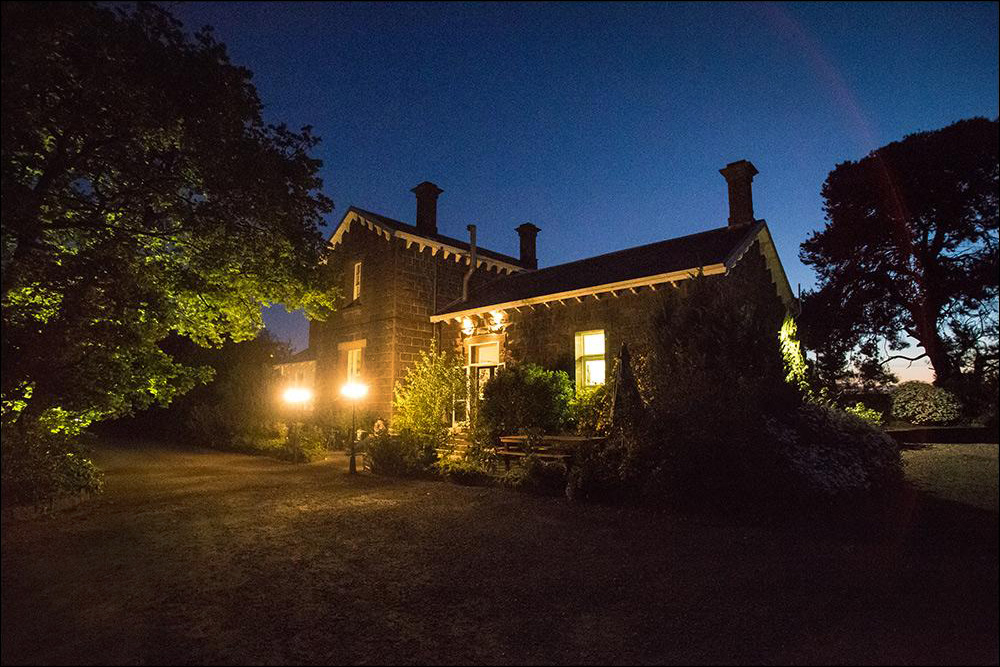 I find nothing more frustrating when i'm out of town or overseas than not being able to locate a great coffee. Fortunately for Australian's travelling overseas there are those who have posted list of where the quality coffee houses are.
I thought it would be appropriate to post a list of my personal favourite spots for the greater Geelong region. I may update this list over time.
Bannockburn Station: (Pictured above) Also a restaurant this magnificent venue boast a great coffee, amazing food and a huge range of home made cakes. It is also open evenings on Friday and Saturday. Located in Bannockburn 20 minutes from Geelong heading toward Ballarat.

The Edge: Down along the Geelong Waterfront at 6-8 Eastern Beach Road. Typically known for being a restaurant and bar they also make coffee as good as anything you will find in Melbourne.

Coffee Cartel: These guys roast their own and when I don't get a chance to roast at home this is where I buy beans from. The Grandmaster beans are my favourite though the Drummer Boy blend is pretty special as well. Two locations In the city 1-80 Little malop St cnr of James St or Breakwater at 6/21 Leather St.

63 Degrees: 87A Barrabool Rd, Highton. Really great coffee.

Maple Tree: 116 Mountjoy Parade Lorne If you are going for a drive up The Great Ocean Road this seafood restaurant in Lorne will not disappoint those needing a caffein fix.

A Spot For Joe: 33 Little Ryrie Street

The Bridgeroom: On the bridge overpass in Westfield going over Yarra Street.

Lucy Lockets 261: Located at 261 Myers St, East Geelong.
Read More
---